The RHS Chelsea Flower Show - All You Need To Know!

The spectacular RHS Chelsea Flower Show is back! This world-famous flower show attracts over 150,000 visitors including members of the Royal Family. We've got all the details you need for a splendid day out, from show gardens to delectable dining experiences!
The RHS Chelsea Flower Show is a spectacular annual event that brings together the world's best landscapers, florists and nurseries. Held on the grounds of the Royal Hospital Chelsea, this event attracts more than 150,000 visitors including members of the Royal Family. The Chelsea Flower Show is renowned for being the world's most famous flower show and this year it's taking place on the 24-28th May.
Things to Do
One of the main highlights of the show is the world-class garden designs that are on display. Budding gardeners can find inspiration amongst the cutting-edge designs and discover new trends to try in their own gardens.
Some of the most imaginative displays are created by world-class designers who push the boundaries in order to win the coveted Best Show Garden Award. Alongside these big names and showing off their green fingers is the Duchess of Cambridge who has co-designed one of the incredible displays!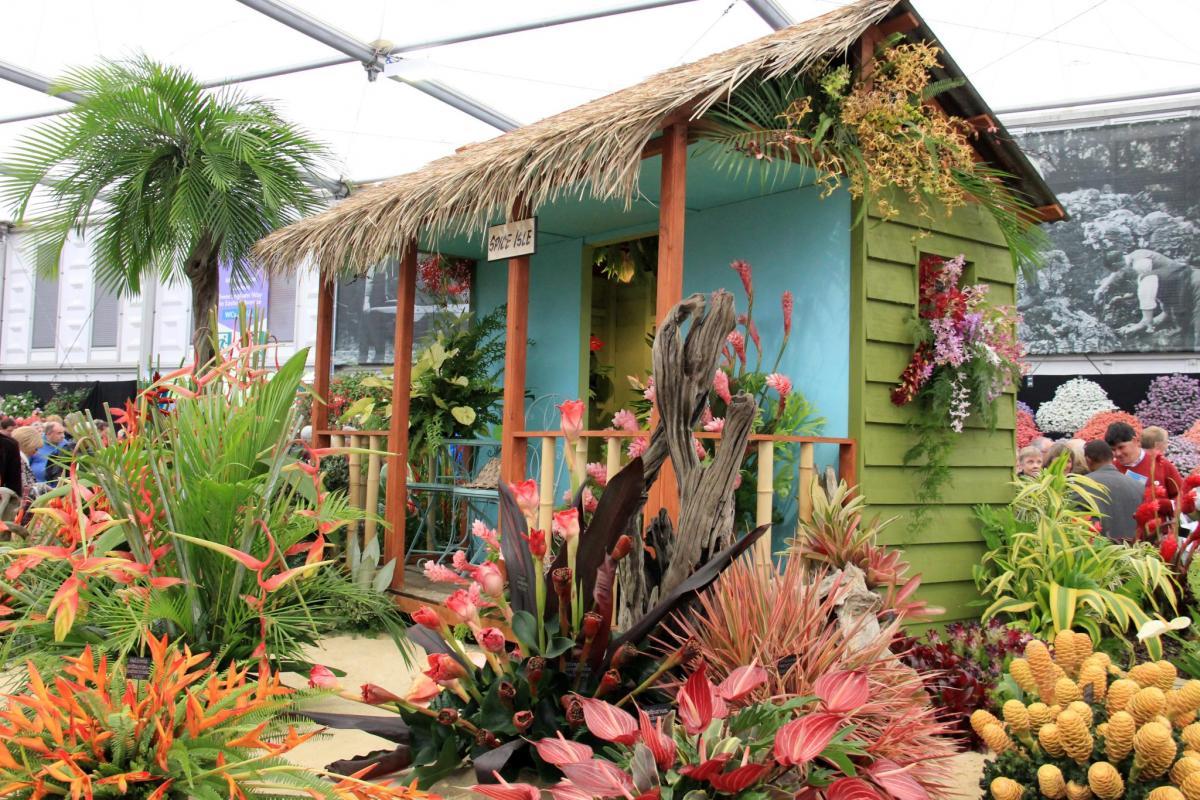 Photo: Karen Roe, Creative Commons 2.0
While the show gardens are the main highlight, there are plenty of other things to do at the Chelsea Flower Show. Chelsea's Great Pavilion is bursting with award-winning nurseries and growers from all over the world. You'll be able to fall in love with a new bloom and purchase rare and exciting flowers and plants to put in your own garden. The experts will also be on hand to give you their top gardening tips.
Even though this is the most prestigious flower show in the world, it's not all about flowers and plants. You have the unmissable opportunity to discover delicious artisan dishes designed exclusively by acclaimed chef, Raymond Blanc. Enjoy fantastic food, exciting cocktails and beautiful gardens at Jardin Blanc, a dining experience like no other!
Getting To the Show
Parking in Chelsea can be a nightmare and getting the train to an event that has over 150,000 visitors is equally just as challenging. Whether you are a small group of budding gardeners or a society of horticultural specialists, coach hire is the way to travel.
From 16 seater minibuses to 77 seater double-decker coaches, from standard comfort to luxury VIP, we've got the ability to provide any vehicle, at any time, anywhere in the UK.
Not only that but in keeping with the 'green' theme, did you know that coach hire is one of the greenest forms of ground transport! Coaches produce half of the CO2 emitted by rail, a quarter of a car and 1/6 of air travel.
For more information about hiring a coach to the RHS Chelsea Flower Show, give one of our team a call on 03301 358 469 or alternatively get a quick quote!