Some Of The Best Bank Holiday Day Trips

We all look forward to a British bank holiday. An extra day off work, long weekends and time spent with family and friends. What more could you ask for? Well, a place to go to spend all this extra time of course!
We've put together a shortlist of 5 incredible destinations to venture to this upcoming bank holiday weekend! So all you have to do is round up your group, book a coach and get going.
Cambridge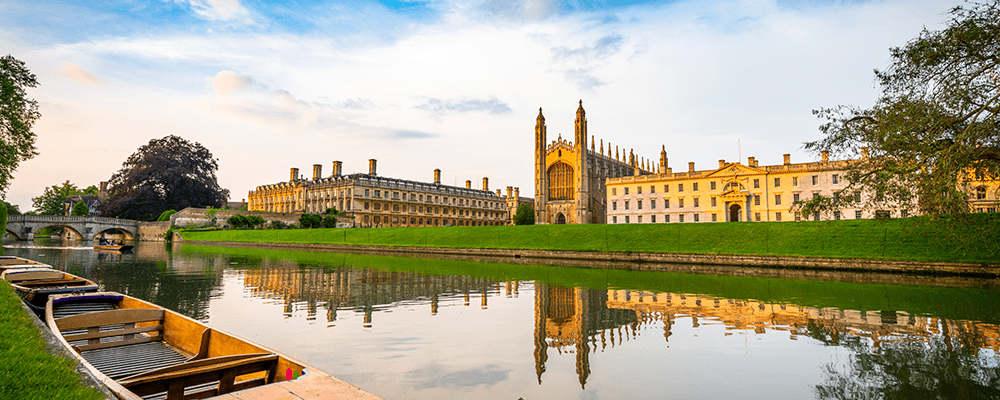 Home to the famous Cambridge University and sitting on the River Cam in the East of England, Cambridge offers travellers a sophisticated and historic bank holiday weekend.
Fancy having a nose around the halls Charles Darwin and Sir Stephen Hawking once called their home? There are plenty of tours on offer guided by students and alumni. Get a taste of what the University has to offer and explore the history of some of its most famous students.
To unwind after a jam-packed tour, why not head down to the river and go punting! This famous pastime is one of the best ways to see the city, and even better still, you don't have to work up a sweat as someone else can do the pushing of the punt for you!
With plenty to see and do within this city, you can hire a bike or even take your own with you (which fits snugly within our coaches) to help you get around and see everything that Cambridge has to offer.
Canterbury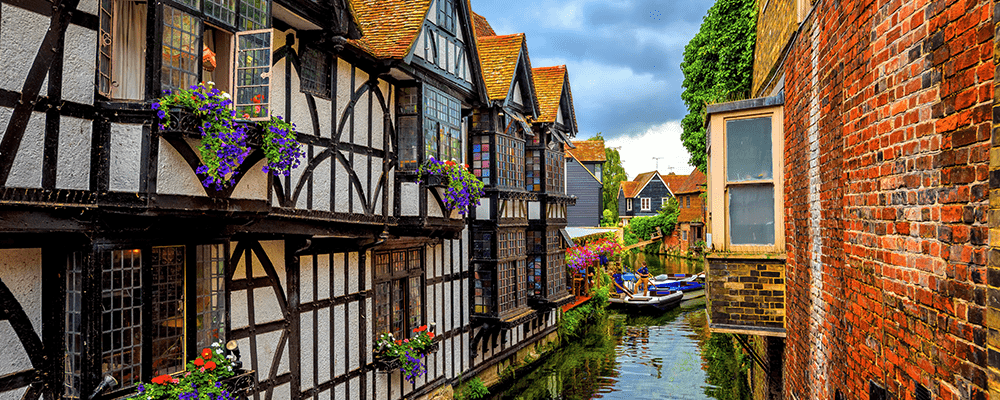 Next on our list, we have Canterbury! Canterbury is a Cathedral city in the southeast of England and is also a UNESCO world heritage site. Pretty fancy right? Situated near local beach escapes within the garden of England, if you're planning to stay within this city, there is plenty to do!
The beautiful Canterbury Cathedral is one of the most famous religious structures in England and is home to the Archbishop of Canterbury. There is plenty of history stored within its walls, so for those interested in the religious history of the city, this is worth a look.
Lovers of the arts need not look any further, take a deep dive into what local artists have to offer at galleries situated across Canterbury.
If you are staying for a couple of days, the city has fantastic transport links to the coast so you can enjoy a couple of hours in Herne Bay or Whitstable before returning to indulge in the Canterbury cuisine and nightlight.
Brighton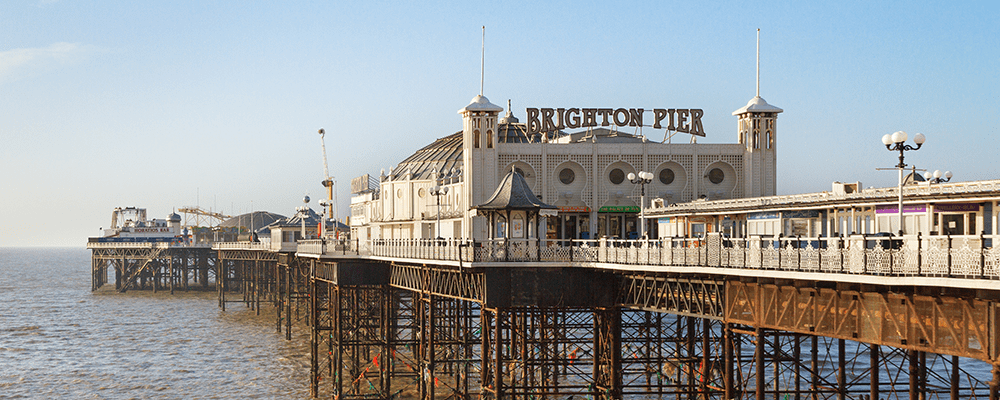 If you are looking for somewhere to let your hair down, there is no better place than Brighton. A seaside resort on the coast of East Sussex, Brighton (part of Brighton and Hove) is proud of its vibrant, colourful and creative nature.
For those who love everything vintage, especially clothes, or antique trinkets then we suggest a visit to the Brighton Lanes. The lanes are packed with incredible vintage outlets where you can treat yourself to an array of second-hand goods at bargain prices.
For a 360 view of the city, you can head on up to the British Airways i360 experience. Towering at 160m tall, this observation tower stands proud on the shores allowing you to capture a glimpse of every corner of Brighton.
Once you make your way back down to the solid ground, a visit to the famous Brighton pier is a must. From arcades to amusements rides, it's the perfect setting for fun with family and friends. Indulge in seaside treats, fish and chips and the best doughnuts in town!
We recommend a visit whilst the sun is setting - that is a view not to be missed!
Bournemouth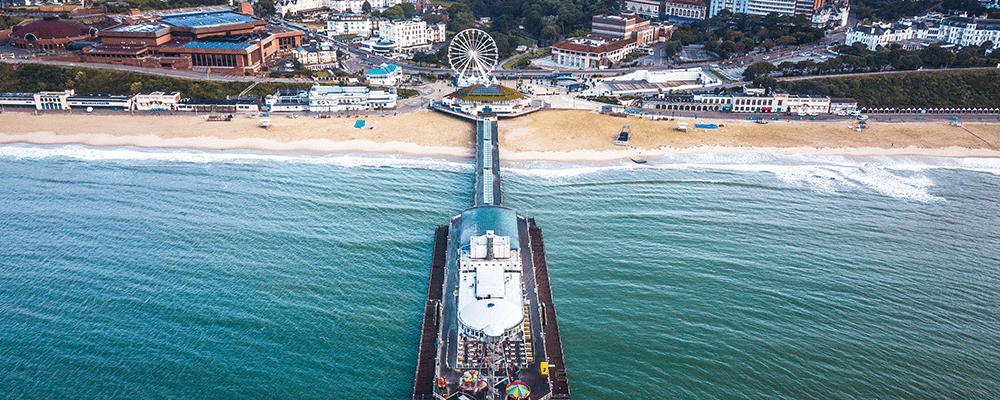 Bournemouth was voted as one of the UK's best beaches within the TripAdvisor's Travellers Choice awards in 2018 & 2019; and who are we to argue with that!
With 15 incredible miles of idyllic coastline, award-winning beaches and blue flag accreditations, there is clearly a reason that tourists flock to this classic English seaside town year after year. Bournemouth is great for a family bank holiday weekend as there is simply so much to do.
Located by the seafront is the Bournemouth Aquarium, which would be perfect for a family activity! Hire yourselves a bike and cycle around the coast or go for a family walk through the Garden's Tree Trail. If you want to head onto the sand, there is the beautiful Boscombe Beach which has been transformed from a traditional 1950s style resort to a place packed full of adventure and activities.
If you're feeling up for it, have a go at bouldering and see how high you can climb. Or if you want to head into the water, the local water sports school has classes to help get you started or equipment you can hire to help you ride the waves! We hear paddle boarding is a perfect way to burn some calories to make space for that delicious ice cream, but on a day of calm waters, it is the perfect way to relax and be at one with nature. Why not give it a try and let us know how you get on?!
London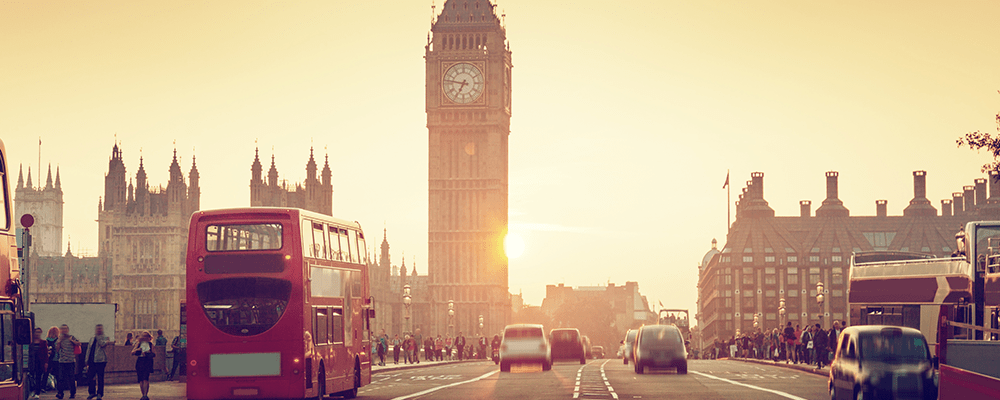 Finally, the last stop on our August bank holiday adventure is England's capital, London. We could write a book or even a few books on the things we love to do in London. From exploring local bars and restaurants to visiting historic sites and famous sporting venues. But we don't have that much time, so here are a few of our favourites!
A visit to the West End is great for those who love the performing arts. Around every corner is a theatre showing the next big stage hit, and with most allowing you to purchase tickets on the door - you'll never miss a showing! Love the Royals?
Buckingham Palace is your next stop. Take your photo in front of the grand gates and witness the changing of the guards at this historic and world-famous site. If you want a really good photo of your visit, we suggest a walk down The Mall to the Admiralty Arch where you can capture St James Park, the Victoria Memorial and Buckingham Palace all in one.
Head through the arch and your next stop is Trafalgar Square. Here you will find the National Gallery and National Portrait Gallery which houses some of the world's most famous artworks. Right nearby you can also take a peek at 10 Downing Street and head round the corner and you will find Westminster Abbey and Big Ben!
If you would like to see more of the diversity that London has on offer, we suggest heading to Soho or Camden Market. Soho is home to dozens of fantastic bars, clubs and restaurants and Chinatown! Pop over to Camden and find the famous Camden Market which not only has incredible stalls with bargain buys but some unbelievable street food!
So, what do you think? Bank holiday sorted right? The UK has so much on offer this bank holiday, and these 5 destinations are just a small handful of places that you can visit this coming bank holiday weekend. Connect, discover, and enjoy everything that the UK has to offer this bank holiday, with a coach operator that you can trust.
For information or to discuss future travel with our travel consultants, please call 03301 358 469 or click here to get a quick quote!